Director's Message
It is my pleasure to welcome you to the website of the Centre for Future Energy Networks which carries out advanced teaching, research and industry projects.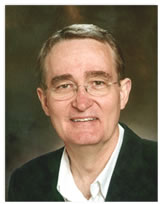 The School of Electrical and Information Engineering has a long-standing tradition of excellence in electrical power engineering dating back over 60 years. More recently the focus has been in areas of power systems analysis and control as well as key technologies including power electronics and energy storage. The research has been led by the Chair of Electrical Engineering who leads research and teaching in power as well as associated control and electrical and power electronic circuits.
After a break of continuity in the Chair during 2002-2006, the area was revived thanks to support by Ausgrid (then Energy Australia) for establishing a Chair to redevelop power engineering. The occupants of the Ausgrid Chair have been Professors Vassilios Agelides, 2007-2010, and David Hill, 2010 to now. Later, the Centre was established and since renamed as the Centre for Future Energy Networks to convey the intention to focus on networks aspects.
We have been very fortunate to have benefited from the generous support of some of the most prominent leaders of Australian engineering. Building on the major contribution of Ausgrid in its funding of the Chair (until 2013), a private gift from Sir William Tyree has provided significant impetus for our power engineering teaching programs and for this purpose we have also received key support from a number of organisations and individuals, including the Australia Power Institute, ABB AB Corporate Research Centre Sweden, ABB Australia Pty Ltd, NEMMCO Ltd and Mr J Rector, a Sydney University Alumnus.
The vision to establish world-class research in modern power systems has been the main priority in recent years with a funding being achieved from the Australian Research Council, TransGrid, Ausgrid and the CSIRO. The Centre leads the largest project in the recently awarded CSIRO University Cluster to explore the Future Grid on a time-scale out to 2050. This is a very exciting project which can play a major role in future planning of Australia's electricity supply at a time when cost, carbon, reliability impacts all need to be rethought.
From such world leading research and its impact on course programs, we hope the Centre can have an enduring role in reshaping electricity networks to fit the special conditions and challenges in Australia of a large island continent, abundant energy sources and relatively small population. Part of this is the education of engineers and researchers who can play a role in overcoming these ongoing challenges.
We welcome your support and involvement with the ongoing plan to establish Australia's leading power networks program and please let us know how we can assist your endeavours in search of excellence as:
an undergraduate student
a PhD research student
a Master student
a visiting scholar
an industrial organisation
a community group
It is my pleasure to invite you to join our team to help us make the impact required to secure:
our energy future through modern power engineering solutions
the supply of skilful world-class engineers
relevant research programs to support industry's needs
expertise for our society's path towards sustainability
We are pleased to have you as a visitor to our website. For further information please feel free to contact us. We look forward to hearing from you and interacting with you through so many activities the Centre organises.
Professor David Hill
Director of the Centre for Future Energy Networks